Estate Planning Advice
---
Good advice does not have to be expensive.
40 years of experience
Eppli has been involved in the valuation, division and liquidation of many often large assets. In almost four decades, significant properties have passed through our hands.
We represent clients in the execution of wills, continue to run a business on an interim basis, or simply keep the house and garden in order. Of course, we store estate objects in our premises until the realization is settled.
Our services are suitable for private individuals, communities of heirs, executors, lawyers, notaries, tax consultants and public authorities. Eppli is a member of the German Association for Inheritance Law and Asset Succession.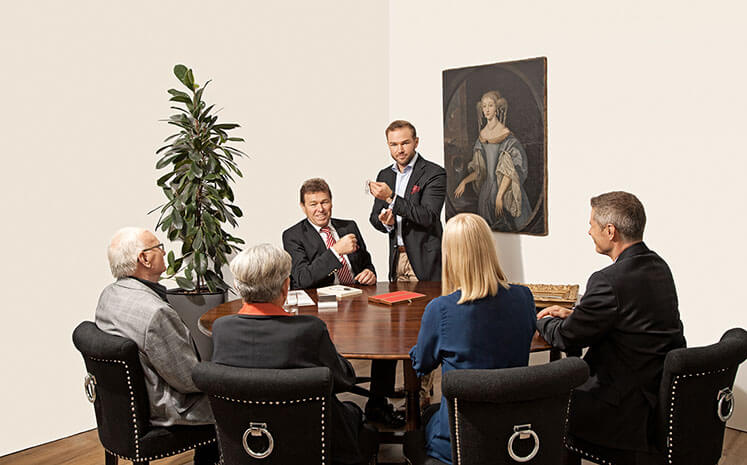 Our services during lifetime
Recording and realistic valuation of all assets.
Testamentary dispositions and instructions to the Eppli experts for the later orderly settlement and division of your estate, as well as estate planning.
Estate services in case of inheritance
Estate inventory recording and realistic valuation of all assets for authorities and for the inheritance division itself.
Estate safeguarding, as well as storage of high-value items until clarification and determination of the beneficiaries.
Assistance in the settlement or complete settlement of the division and dissolution of all assets belonging to the estate.
We answer your questions and ensure transparency with our experts.
Evaluate realistically, divide fairly and equitably
Every sixth inheritance leads to disputes among heirs. This is the result of a Postbank study from 2012. The backgrounds are manifold. With our expertise, we would like to contribute to ensuring that a community of heirs can divide their estate fairly and thus preserve peace in the family.
We can assist you with commercial intuition. This starts with the valuation and inventory of the estate's assets and extends to the sale or brokerage of a property. We want to prevent you as heirs from losing a lot of money through hasty and ill-considered actions.
What constitutes the market value of the estate?
How can the estate be sold as quickly as possible?
Did you know?
The valuation and inventory of future estates can already take place during your lifetime. In this way, you avoid unnecessary disputes in advance.
Do you have any questions?
Get in touch with us!
Franz Eppli
Executor of wills (DVEV), publicly appointed and sworn auctioneer by the state capital Stuttgart